JOIN US

So you're interested in joining our little horror show, are ye? The macabre tales of the doings and things in The City attract, rather than repel you? Very well, perhaps beneath that human exterior you are one of us, then. To join Eyes in the Dark, you must perform the following ritual, carefully:

Design a Character: You will be adding a character to our story; Give it some thought. Choose a myth or story involving a monster (or mortal) that is personally interesting to you. Be inventive! We also provide a guideline (WORD) which may be of use. Once you have a basic idea of what you want to play, contact the gamemaster and begin a dialogue. He will help you to round-out your character concept, and fit it into The City and the player-group.

Setup your IRC Client: IRC or Internet Relay Chat is the medium for our game (and there the similarity ends.) The technology now exists for gamers all over the world to connect and game on their computers as if they were round a table. To play, you need an IRC client like Pirch, (follow this link for detailed instructions) and you need to connect to MagicStar on irc.magicstar.net:6667. Once you connect, you want to go to the channels #i2d, #i2d2, #i2d3, and #i2d4.

Join our Mailing List: We have a mailing list, which serves as a means for players to notify us when they cannot attend, and for other game announcements. To join it, send email to i2d-subscribe@egroups.com. Players are required to inform the gamemaster when they will not be able to attend a regular session, by email, ICQ (5102261) or phone.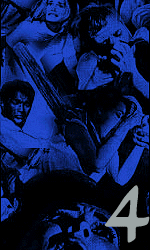 Attend!: I2D is played every Friday evening at 9pm EST. Once you have joined, we ask that you commit to attending each session quite seriously. If you are not going to be able to attend, be sure to notify us by email before the Friday session. I2D is not a MUCK, it is not "chatting," it is a proper RPG for serious players. We recommend each new player attend a MINIMUM of 5 sessions. If after that time you find I2D is not your cup of tea, you are free to disband. For more on How to Play once you get there, see that section.